Optimization – Design Improvement
Optimization is performed on an ongoing basis for all systems at Zuk Systems, in accordance with existing system requirements, functionality and interfaces. The company's engineering department examines and studies each product that is transferred to serial manufacturing, while striving to optimize its engineering design and overall performance.

In addition, and in accordance with client requirements, Zuk Systems can perform comprehensive projects with client engineering departments, in order to improve system cost and performance.

Design improvements are performed to support system requirements, to ensure product quality, to enhance performance and assembly effectiveness, to improve manufacturing processes and to reduce product costs.

The process is spearheaded by a designated engineer who is responsible for the product at Zuk Systems, in full cooperation with the client.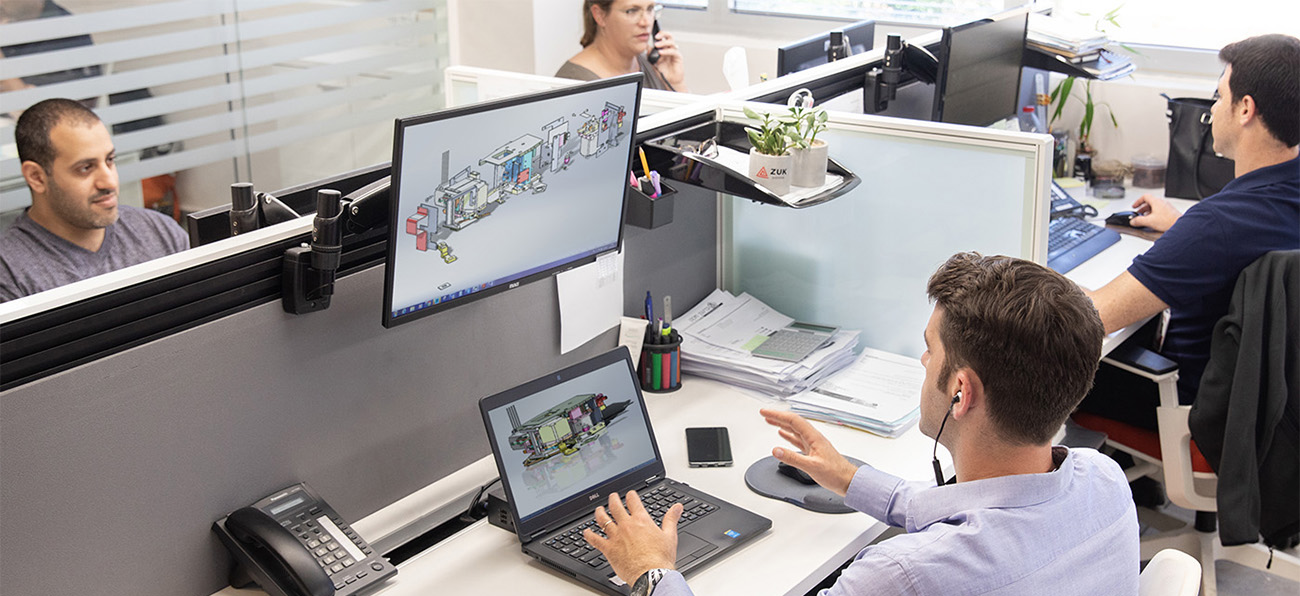 Ask for a quote
Optimization – Design Improvement